When searching for the perfect location, choose a spot with semi-sun. They won't tolerate being in direct sunlight, as this can scorch the leaves, but equally, not giving them enough light will cause slow growth. 
It's best to place it in a reasonably bright room in your house that receives a lot of sunlight; if your home is relatively dark, we would suggest not getting an areca palm as the lack of luminosity will not be appreciated. 
Areca palms also won't do well in drafty places as this may cause brown spots to leave. Another reason your plant may display these spots is due to sudden temperature drops in the air.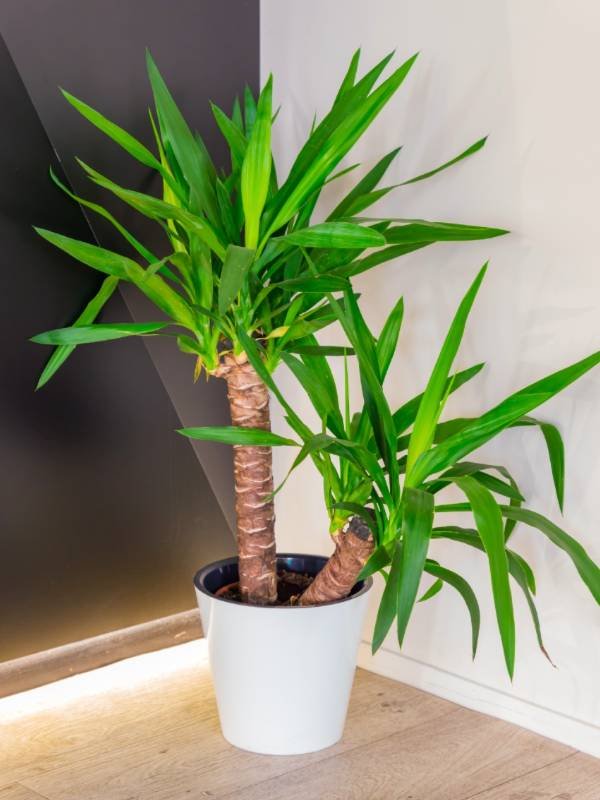 It's a good idea to plant your aloe vera plant in a porous type container such as terra-cotta; this is so that it will allow the soil to dry thoroughly between watering as a plastic one will retain water. 
Combined with this, choosing a pot with drainage holes is beneficial to allow excess water to drain out, stopping it from sitting in water; another good tip is pot as wide as it is deep. 
When choosing soil, it is best to go for a succulent well-draining potting mix containing either perlite, lava rock, coarse sand, or all three. Using these techniques will help with the overall health – as although they are a hardy plant, lack of drainage will be the main reason for death.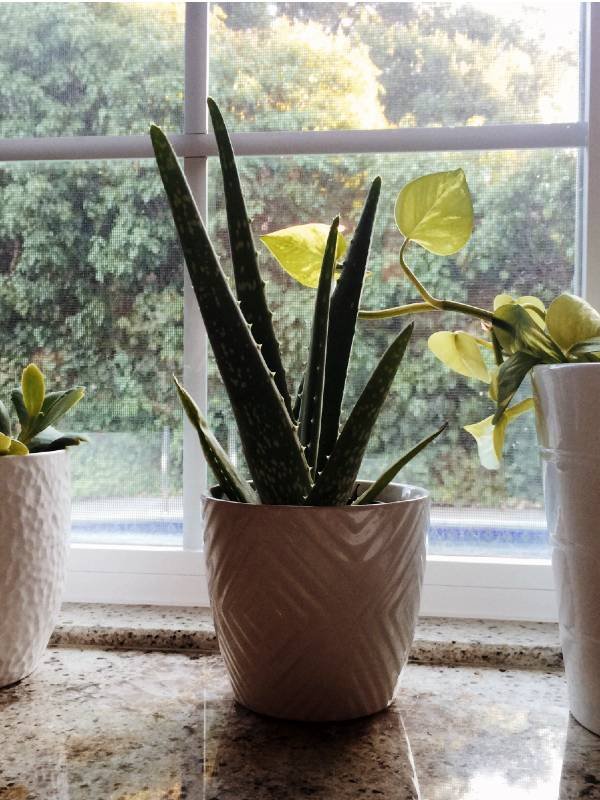 Typically water your daisy every 3-5 days. Still, these are very dependent on humidity and temperature, however like most, allowing the soil to dry out by ½ inch from the top between watering is the best way to know when to water. 
Gerbera Daisies do like a lot of water but not as much to make the ground moist; therefore, it is best to check the drip and empty if any water has been collected after watering. 
During the wintertime, you will notice you do not need to water as often. Another watering tip, make sure that you do it directly onto the soil, and avoid wetting the flowers themselves, which can damage them!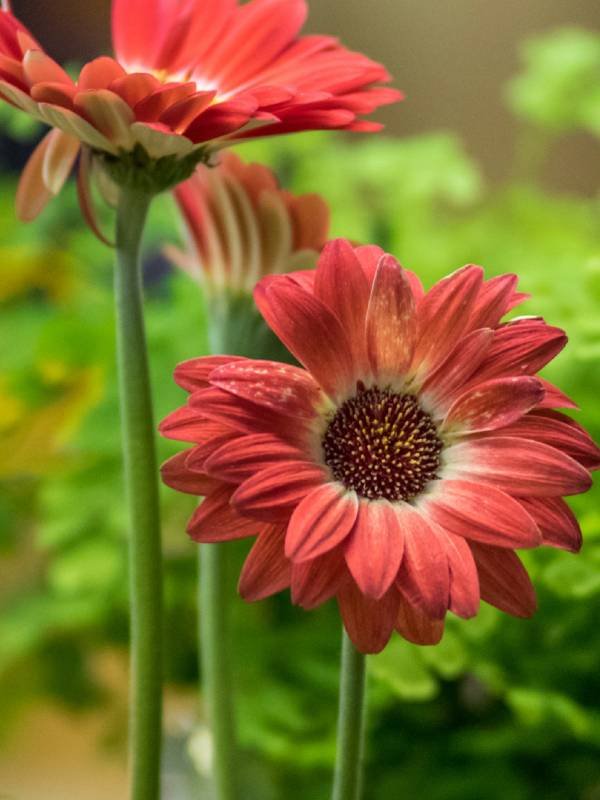 When choosing an ideal location in your bedroom, find a place away from drafts, direct heat or chill. Brightly lit but without direct sunlight – specific varieties will take to some shady spaces, but this can cause the plant to become spindly, so try to avoid if possible; other variegated varieties will not do well at all in shady spots. 
Temperature-wise, your plant will be able to grow in a range between 10°C (50°F) to 29°C (85°F) we would not recommend any hotter than this. Other than that, your rubber plant will be pretty much happy anywhere!
As we mentioned before, this is the perfect plant for a busy person or a newbie to the green thumb world, and that also corresponds to pests and diseases your plant may get.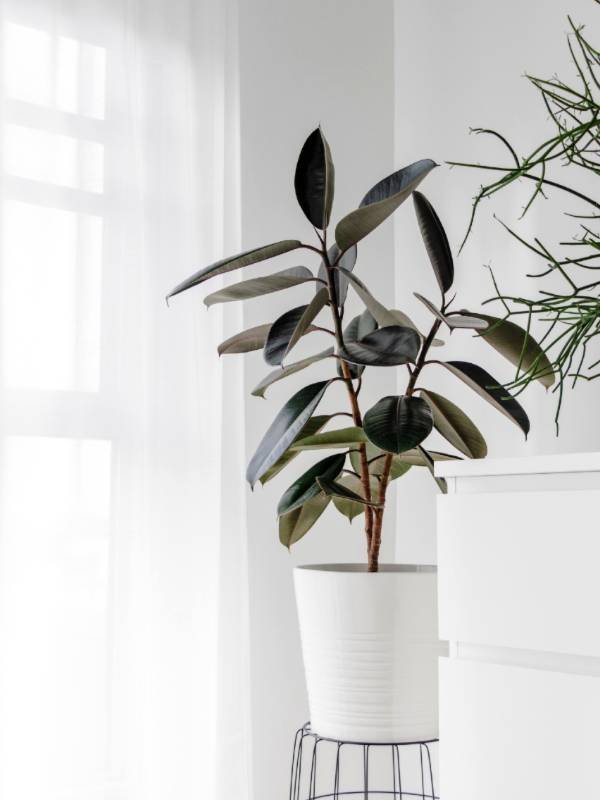 When it comes to watering your rubber plant, as you may have read above, avoid overwatering! We would suggest giving it a good watering and then waiting for the soil's top to dry about an inch before repeating the process. 
The trick is not to drown the root in water, typically will not dry out within the week, and despite some telling you once a week is best – honestly, the best method is checking the soil with your finger. 
It is best to water less in the winter months, keeping the soil moist and letting it dry out. It's a good idea to mist your plant when you can, especially if the air is very dry, but creating a humid environment is not a major necessity for your plant; but they will appreciate this for their healthy growth. 
During the summer months, feed your plant regularly with a weak liquid solution – this will help produce the big rubber leaves.